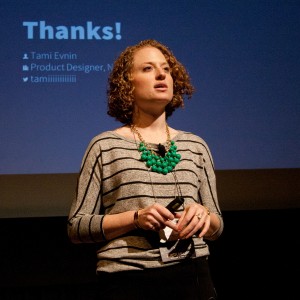 Hey, thanks for stopping by. I am an Interaction Designer interested in utilizing digital technologies to solve problems big and small. I am currently disrupting traditional business practices and building kick-ass applications as a Product Designer at Nasdaq OMX. I earned my MFA in Design and Technology at Parsons The New School for Design, where I focused on developing social interfaces to foster interdisciplinary collaboration and product development. I am an international award winning mobile and product designer, and recently have presented at a handful of international conferences.
Check me out on Twitter, github and LinkedIn.
inquiries:
tami [dot] evnin [at] gmail
kthxbye.